Executive Team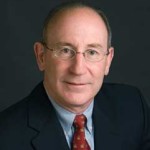 David M. Mosser, PhD
President and CEO
Dr. David M. Mosser founded LeukoSight in 2007, based on technology developed in his laboratory at the University of Maryland, where he is a tenured Professor of Cell Biology and Molecular Genetics and the Director of the Maryland Pathogen Research Institute. Dr. Mosser is a member of the National Institutes of Allergy and Infectious Diseases (NIAID) NIH Board of Scientific Counselors and an editorial board member of four prestigious journals pertaining to immunity and inflammation. The author of more than a hundred peer-reviewed publications in this area, he is considered a leader in the field of leukocytes and their role in promoting and ameliorating inflammation.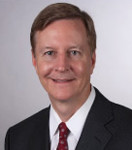 Board of Directors
Steven Burke, MD
Senior Vice President and Chief Medical Officer
Proteon Therapeutics
Dr. Steven Burke was appointed Senior Vice President and Chief Medical Officer at Proteon Therapeutics in 2006. Proteon is a privately owned biopharmaceutical company specializing in renal and vascular diseases. Previously, Dr. Burke was Senior Vice President for Medical and Regulatory Affairs at Genzyme Corporation. Prior to this, he was Vice President of Clinical Research for GelTex Pharmaceuticals where he led the clinical development and approval of Renagel and Welchol. Dr. Burke is a graduate of Harvard College and Cornell University Medical College. He completed his residency and fellowship at Brigham and Women's Hospital in Boston and is American Board of Internal Medicine certified in Internal Medicine and Gastroenterology.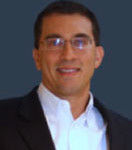 Mark Grovic, Esq.
Managing Partner, New Markets Ventures
Mark Grovic co-founded New Markets Venture Partners in 2002 and is a General Partner. Prior to New Markets, Mark was a Portfolio Manager for the Small Enterprise Assistance Funds (SEAF), a $200 million managed emerging market venture capital company. He was a Director of Estonia-based Baltic Small Equity Fund, a Co-Founder and Principal of the Templeton Emerging Europe Fund, and a Portfolio Manager of Private Equities at the Calvert Group. Mark graduated with Honors from the University of California at Berkeley in Political Economies and received a Juris Doctor from Georgetown University, where his focus was in corporate law. Mark has also completed graduate work in accounting and finance at the George Washington University and Pace University. Mark is a Professor of Venture Capital and Ethics at the R.H. Smith School of Business at the University of Maryland (UMD). He has 10 years experience in higher education as an instructor and advisor to entrepreneurship and technology commercialization, and serves on numerous entrepreneurship committees in the mid-Atlantic. He has twice earned awards for his instruction at UMD and at Howard University. In addition to serving on the Board of Directors of LeukoSight, Mark serves or has served on the Board of Directors for Lightningcast (sold to NYSE: TWX), Artifact Software, and Innovative Biosensors.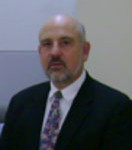 Gary J. Noel, MD
Vice President and Chief Medical Officer
Paratek Pharmaceuticals
Dr. Noel is Vice President and Chief Medical Officer of Paratek Pharmaceuticals, a privately held biopharmaceutical company headquartered in Boston, MA, which is engaged in the discovery and commercialization of new therapeutics that treat life threatening infectious diseases. Prior to joining Paratek, Dr Noel served as Franchise Medical Leader in the Infectious Disease and Vaccine Therapeutic Area at Johnson & Johnson Pharmaceutical Research and Development L.L.C. from 2000-2010. Dr. Noel was a member of the full-time faculty at Cornell University Medical College Medical from 1985-2000 and served as Chief of Pediatric Infectious Diseases and Immunology at Weil Cornell Medical Center from 1993-2000. He is currently a Professor of Clinical Pediatrics at Cornell and a Fellow of the American Academy of Pediatrics and the Infectious Diseases Society of America. He is a graduate of Dartmouth College and received his MD from Cornell University.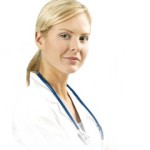 Canadian Health and Care Mall
The main strategic partner
Canadian Health and Care Mall is a pharmaceutical company carrying out its activity via the Internet but it doesn't lose its reputation of tried and tested company. John Carry has defined the main aims of his company, they are to provide customers with drugs of high quality but of low price, outstanding service and support group, which is ready to answer questions twenty-four hours per day. Canadian HealthCare Mall is glad to cooperate with LEUKOSIGHT because they together bring help for people suffering from this or that disorder. Pharmaceutists working in this web drug store are well-experienced to answer all your questions independently from their seriousness. Moreover there is a special offer as canadian health and care mall discount coupon which gives you a dscount on any kind of medical preparations.